With more and more of us making the majority of our purchases over the net, it's important that you know just what checks you should make when shopping online. When it comes to buying jewellery, you'll likely be spending quite a bit of money, so being exposed to an online scam could be devastating to your bank balance. In this article, I'll be telling you some of the things you can do to avoid being scammed online.
Is the site secure?
There are a few ways to check that the site is secure, which means that any data you enter will be protected from any third parties. You should first check that the URL (the web address located at the top of your browser) starts with "https://", but this does not always guarantee full protection, so you should also check that the URL includes the brand name, which confirms that the site is being operated by the company. Next to the URL, you might notice the small padlock logo, which also affirms that the site is secure. Always check for these features before entering any financial or personal details into the site.
Are they a reputable seller?
Always buy from a familiar seller when you can so you know straight off that they're a reputable brand. But, if you're unsure if the site you're on is genuine, the easiest way to check is by reading online reviews. If they've scammed other people, there's likely to be something about it online, so read their reviews and be sensible with your judgement. If a seller has mostly bad reviews, it's probably best to avoid them. But remember, even reputable sites can still have a few hiccups now and then, so if there's only a small percentage of negative feedback, you can still use it.
Common red flags when it comes to websites are misspelled words and bad grammar. Usually, reputable sites go through some rigorous copyediting, so if you're noticing one too many errors, it's probably best to err on the side of caution and avoid the site.
Can you spot any fake branding?
When it comes to jewellery, spotting fakes is a lot easier in person than online, as you can't test the metals or check hallmarks. The main thing to look out for when it comes to buying branded jewellery on the internet is the price. Expensive jewellery costs a lot for a reason, whether it's the craftmanship or the materials used, so be wary of any sites offering a great deal you wouldn't find anywhere else. For example, if the piece you're looking at usually costs £5,000 and the seller is offering it to you for £500, it's more than likely that it's a fake. It's also worth checking that the site has a valuation team who will make sure you're paying the correct price for each item.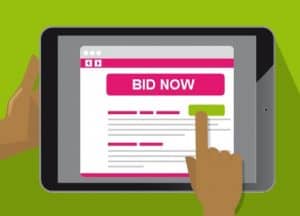 Most reputable sellers will include pictures of the product on their site. At least one of these should show you the branding on the piece, so check this if you can to make sure that it's genuine. A stamp is usually authentic if it's clean (i.e. it's not wonky) and that any serial numbers and references mentioned in the product description are also embossed onto the piece. Really expensive diamonds often come with a certification, so this is something to watch out for, too.
Is there a returns policy?
This is a big giveaway, as most sites who offer fake products won't give you the option to return it. A reputable seller should offer you at least 14 days to return the item if you're not 100% happy with the product. If they offer a zero returns policy the likelihood is that they probably don't want you taking it to a professional valuator to check its authenticity, finding out it's a fake and sending it back for a refund.
When it comes to buying jewellery online, you want to make sure that what you're getting is the real deal. By following these simple tips, you can check that your piece is authentic, and the seller is reputable and safe, even without going to a store. 
Jack Jahan is the E-Commerce Marketing Manager at Ramsdens Jewellery