The world has experienced a massive increase in reliance on the internet over the last 16 months or so, driven largely by restrictions imposed as a result of the COVID-19 pandemic. In the UK, internet usage doubled in 2020. Unfortunately, this situation has been heavily exploited by criminals, taking advantage of not only this increase but people's anxieties about isolation, loneliness and physical, mental and financial wellbeing. They have also been able to prey on people who have little or no previous online experience and have turned to the internet for everything from banking to talking with family members.
Of course, fraudsters don't rely only on the internet to operate … the phone is still a very commonplace way to approach unsuspecting victims.
Nobody's immune, so it's vital that we all try to help as many people as possible to recognise a scam and avoid falling victim. We got together with fraud prevention experts from Lloyds Banking Group who, together with our CEO Tony Neate joined a round table discussion on Facebook Live about some of the most commonplace scams currently affecting consumers: impersonation scams, investment scams and purchase scams. The panellists provided some excellent advice and also answered questions that were raised by people who joined the session. You can check them out below.
Panellists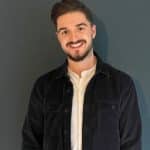 Eros Rrodhe, Lloyds Banking Group
Eros is a Fraud Education and Awareness specialist and Product Owner, working for the Fraud Centre of Excellence team within Lloyds Banking Group. Eros actively helps to protect our customers from falling for scams and fraud by empowering customers with fraud knowledge. This is at the heart of everything he does.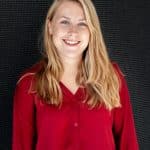 Elizabeth Sinclair, Lloyds Banking Group
Elizabeth is an experienced Product Owner, specialising in digital fraud, within the Financial Services Industry. Currently leading Lloyds Banking Group Fraud Centre of Excellence team, Elizabeth is driven by protecting customers, she takes pride in providing practical counter fraud solutions and education and awareness.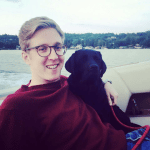 Joe Bristow, Lloyds Banking Group
Passionate about problem solving, helping people and developing self and others. Lead Product Owner with over a decade of fraud prevention experience, currently focused on delivering our fraud data strategy and supporting the discovery of new controls.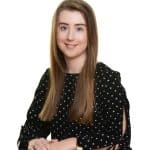 Laura Bradford, Lloyds Banking Group
Laura is an experienced Product Owner, specialising in Retail digital fraud, with over 7 years' experience in the financial industry. She is passionate about protecting customers and reducing down fraud losses, through the creation of solutions to combat fraudster tactics, and educating customers and colleagues on the latest fraud trends.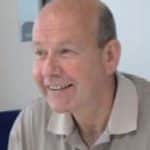 Tony Neate, Get Safe Online
Tony is Chief Executive of Get Safe Online. With overall responsibility for the organisation's UK and international operations, Tony's background includes 30 years' experience in policing, latterly in economic crime He also represents Get Safe Online extensively in the media and on internet crime prevention events and forums.
Watch the Stream